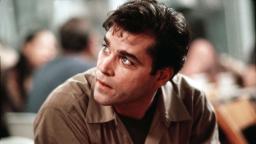 Atualizado às 14h59 EST, quinta-feira, 26 de maio de 2022
Ray Liotta, ator conhecido por seus papéis em "Campo dos Sonhos" e no clássico da máfia "Goodfellas", de Martin Scorsese, morreu aos 67 anos, informou quinta-feira, 25 de maio.
Muitos dos filmes e programas de TV de Liotta incluem John Q, Blow, Operation Dumbo Drop, Shades of Blue e Unbreakable de Kimmy Schmidt. Mais recentemente, Liotta narrou a série de documentários de televisão The Making of the Mob e estrelou The Many Saints of Newark, a prequela da popular série de televisão da máfia, The Sopranos.